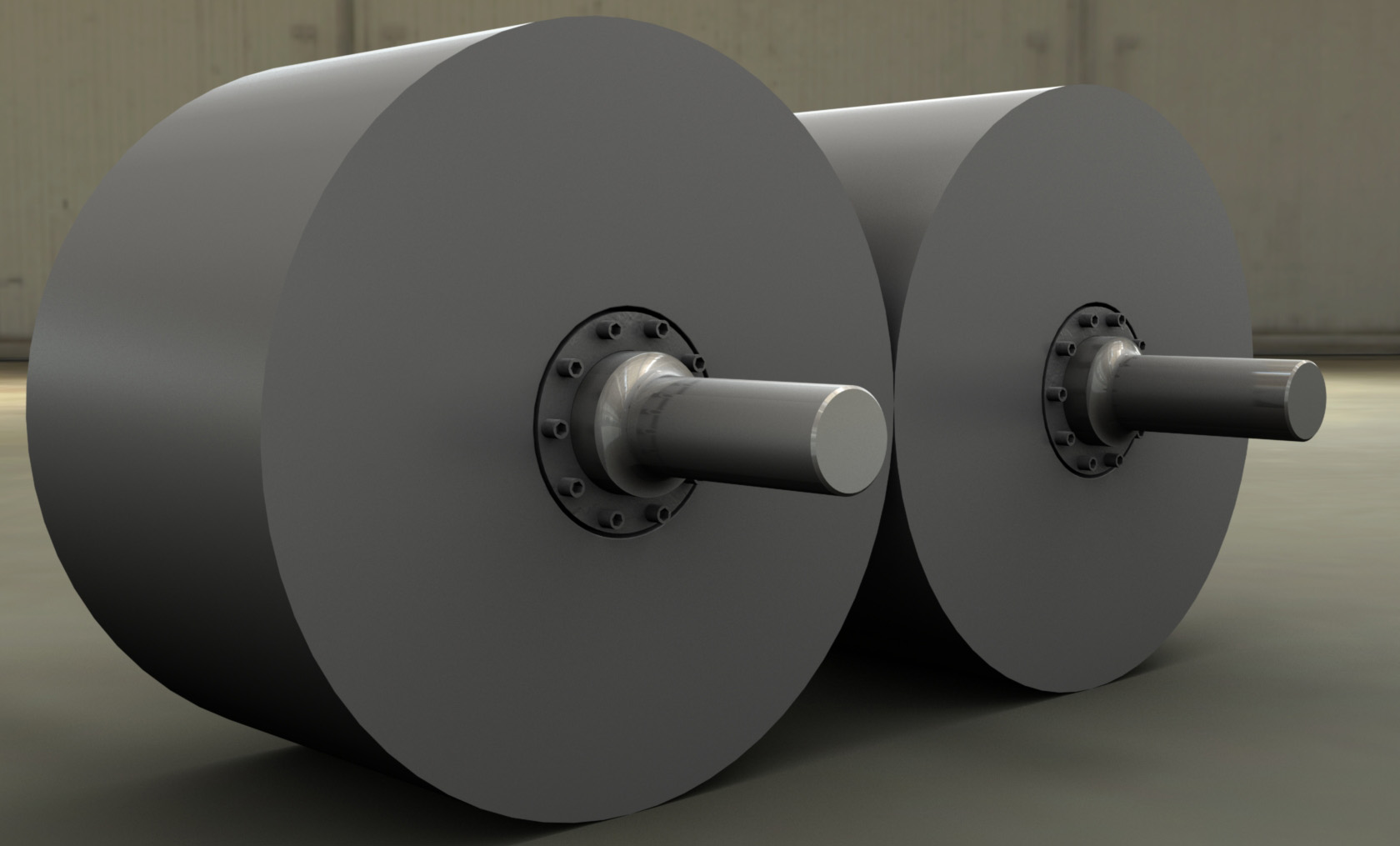 Catalyst Processing
Designed Use
Roll crushers handle very abrasive material with minimal wear, and can crush at ratios up to 8 to 1, depending on product characteristics, roll speed, differential speed if any, and roll gap. The roll gap is adjustable from 1 mm (very low throughput and maximum fines) to 30 mm gap for very high throughput with minimum fines. Gap is adjustable while running, so fine tuning the resulting product is quick and easy.
Dual roll mills, like jaw crushers, work best on hard brittle products, but can also handle softer materials by using differential roll speed.
Feeding
To reduce roll wear, a deep nip point is crucial for crushing abrasives. Large diameter rolls (compared to the largest feed particle) provide a deep V, so the chunk enters the crushing nip/gap with minimum slip against the rolls.
When meter fed to produce granulated product with few fines, the roll gap should be only slightly wider than the desired average particle size. Operating the rolls at equal speed helps minimize fines.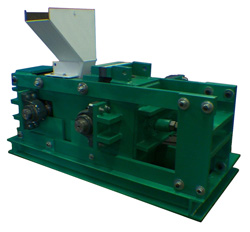 For maximum size reduction, as when preparing feed material for jet milling, the rolls can be choke fed.
Construction
Our roll crushers are all steel construction for maximum strength and longevity. These too use high tensile bushings and bolted connection – no castings or welds to stress crack and break.
The crusher rolls are alloy steel with massive shafts set in severe duty bearings. Rolls are heat treated alloy steel, with optional manganese hard facing. These machines are protected from the crusher pulsating load by heavy duty springs. A repairable tensile link protects the rolls and frame from an uncrushable. Overload sensors warn of an overload.