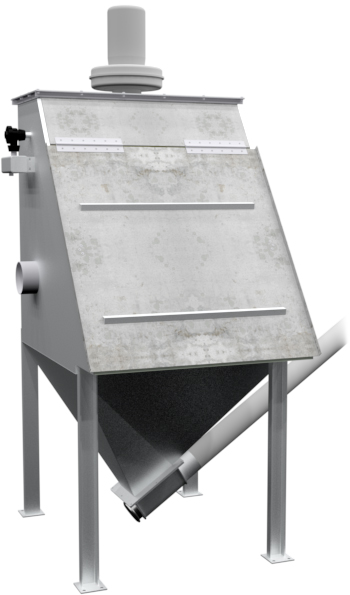 Applicon builds manual bag dump stations, in round or rectangular design, with dust hood or integral dust collector, and massage or vibration to maintain product flow.
Construction
These are available in mild steel industrial or FDA epoxy finish, or all stainless construction. Discharge options include rotary valve, flexible or rigid auger, or vacuum transition adaptor.
Minor and Micro Ingredient Station
The dump stations pictured above are for minor and micro ingredients each include a chisel bottom and auger feeder. A slot opening in the cover door allows the operator to quickly see if the hopper needs to be refilled. Lifting the door automatically opens that station to the dust collection system.