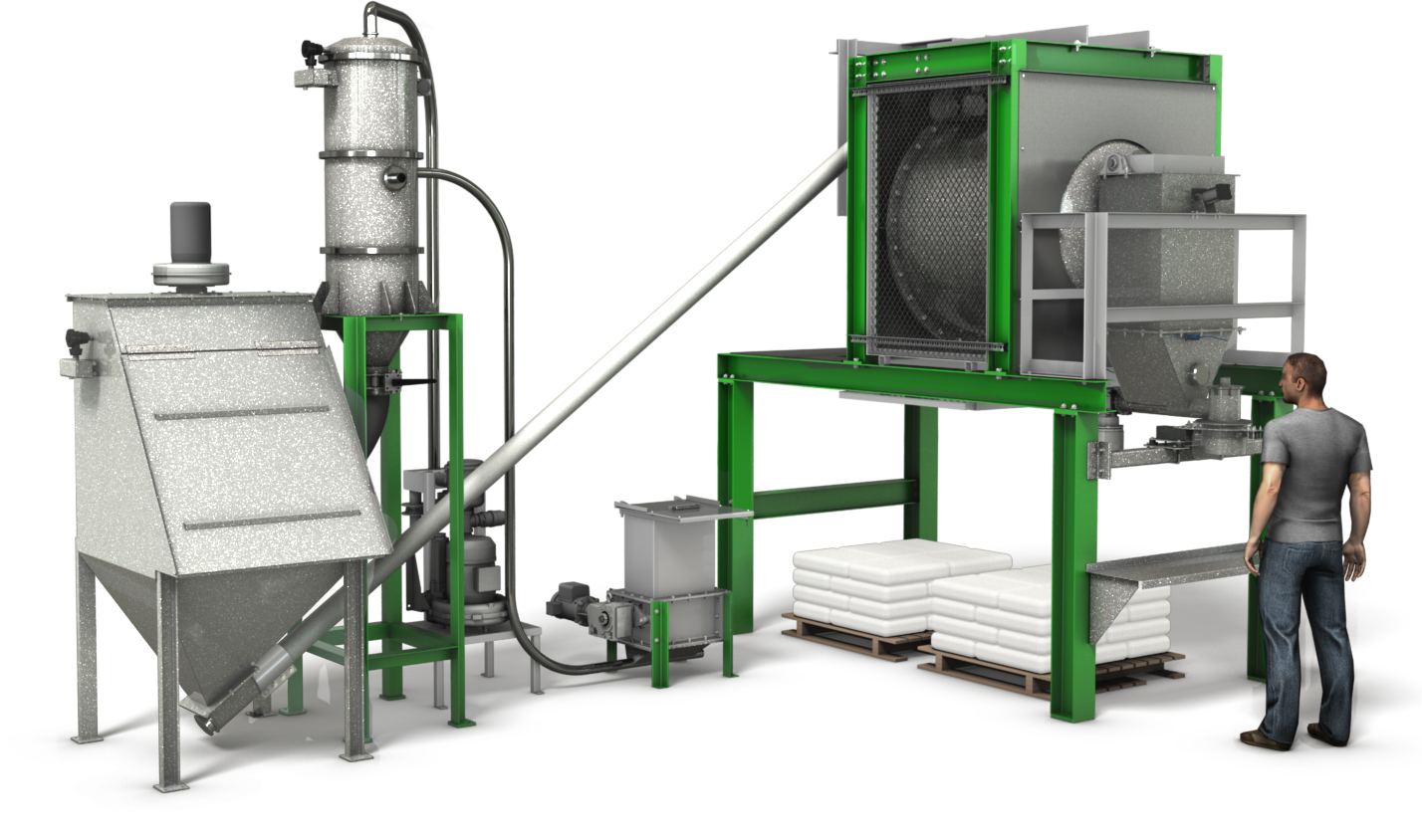 Niche Nutrients 101
A small producer of dry nutrient blends couldn't keep up with sales orders without adding more labor or more equipment. Either choice seemed also to require more floor space and thus even more capital cost.
The company began looking for a larger blender as the first step toward increasing output. Their preference was for a rotary blender, for gentle mixing of fragile crystalline ingredients with minimum attrition.
Applicon designed this "starter" system to help small manufacturers graduate from small batch, high labor to high output of finished product, but at modest capital cost.
Space Restrictions, Budget Restrictions
The existing production plant had very limited floor space, and worse, low headroom of only 13'-6". Adding just a larger blender would just make the plant more congested, and the low ceiling seemed to limit the functionality of the blenders they had investigated. However, this existing plant was insulated, humidity controlled, and most important, already operating. Moving to a larger space would be another capital expense, and possible disruption of production.
Expand the Scope
Applicon found that the solution to their growth issues was to do more than just buy a larger blender.
More is Less
Applicon started with a system approach to improve the entire process, and meet these goals:
• Increase production by at least 300 %, with the same or less labor
• Handle everything only once, including bagged finished product
• Remove lumps from the ingredients
• Eliminate dust emission points, and return the dust to the batch
• Blend a batch quickly, discharge completely, without segregation or interior buildup
• Automate bag filling, by weight
• Provide a net gain in space by eliminating in-process skids and forklift area.
• Make the system be very compact, but easy to service
• Make the system adaptable for future ingredients from bulk bag

One Vendor, One Builder
Applicon designs and builds batching, blending, handling, and packaging systems. One source of equipment, one responsible vendor.
We specialize in building systems for tight spaces and tight budgets.